During the days of the congress, Uruguay was the focus of attention of the world meat sector. In addition to giving us the opportunity to showcase our productive system and strengths, it also allowed us to communicate who we are: our traditions, culture, art, landscapes, making other Uruguayan products known (apart from meats) and highlighting our country within a broader concept.
There was a high attendance, both at participants and the media level (international and national), surpassing our expectations. Representatives from 36 countries participated.
Uruguay had the privilege of having the presence of distinguished personalities, who in addition to providing the requested conference, accepted interviews providing their qualified opinion on the main topics of interest for the sector.
Besides its academic content, the congress generates value in the construction of networking links with representatives from different parts of the world and in some cases, it also enables the construction of friendship bonds.
"Many voices. One melody"– The aim of WMC 2016 was to provoke debates on the issues of interest to the international meat sector, in an increasingly uncertain and changing world, listening to the different points of view and opinions in order to begin building consensus. Challenges are too big and the meat sector needs us together.
The main topics of discussion were developed in a more dynamic and current format, which obviously required further preparation by organizers, moderators and speakers. The content of the videos and the triggering questions of each session had to be previously agreed with the panel of participants.
In response to our responsibility with "URUGUAY NATURAL", we have undertaken the commitment to quantify greenhouse gas emissions at the two activities held (Marketing Workshop 2016 and WMC 2016), in order to neutralize the impact caused on the environment, acquiring carbon credits audited by the company DELOITTE.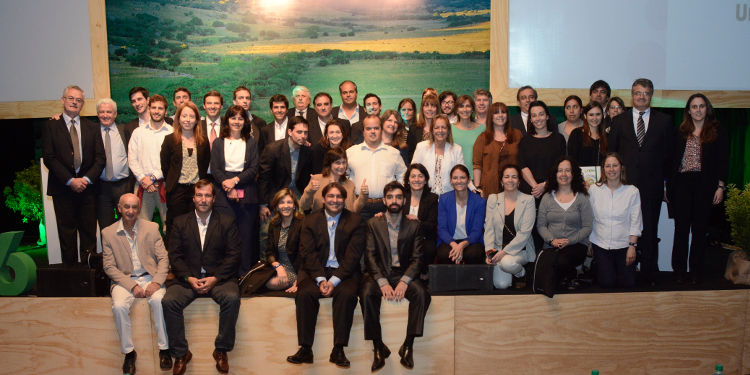 In addressing our social responsibility with cultural expansion, INAC has supported the publication of a book on LEMCO (Liebig's Extract of Meat Company), the first transnational meat company in the world in Fray Bentos, Uruguay, written by the researcher Lucia Lewowicz. The book, published in two languages (Spanish and English), was given to each participant of the congress.
Likewise, an exhibition of the cultural, social, economic and political aspects associated with the production and consumption of meat was presented at the foyer of the Conrad Hotel, within the framework of a cooperation agreement signed between INAC and MAPI (Museum of Pre-Columbian and Indigenous Art).
On the afternoon of November 9, Allan Savory, the expert who was awarded for his contributions to solve pressing issues for humanity and on how to make deserts of the world turn green again, gave a presentation on: "Livestock: the solution or the problem?"
On November 10, 4 technical tours were offered, visiting slaughterhouses, livestock farms and butcheries in supermarkets of the area.